2020 Chevy Equinox vs. 2020 Honda CR-V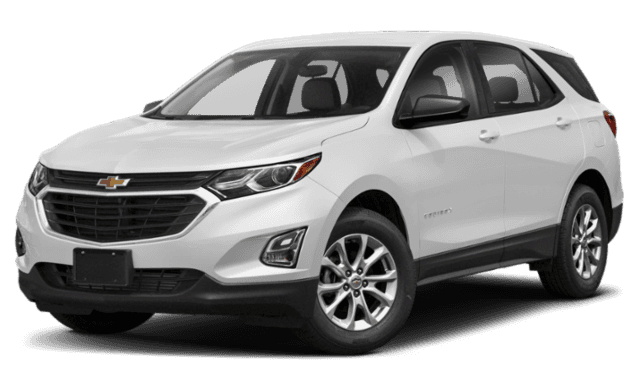 2020 Chevy Equinox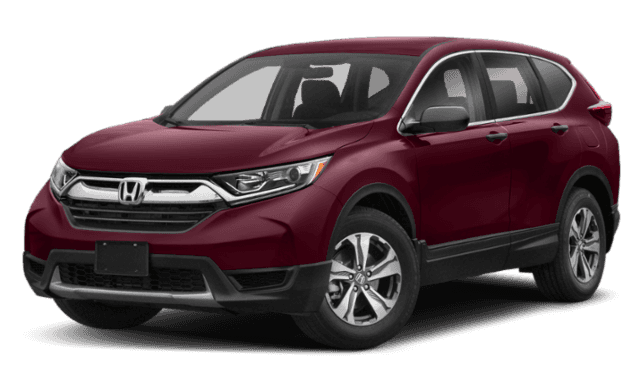 2020 Honda CR-V*
---
---
Have you been thinking about making the new 2020 Chevrolet Equinox your next vehicle? Join the club! Lots of Charleston drivers have been coming into Rick Hendrick Chevrolet asking about it. Who can blame them? There's a lot to love about this SUV: the affordable price, the power, the extra features, and more. But how does it stack up against the competition, like the 2020 Honda CR-V? Let's do a side-by-side comparison of the Chevy Equinox vs. Honda CR-V to find out!
Chevy Equinox vs. Honda CR-V: Starting MSRP
The Chevrolet Equinox is the clear winner when it comes to price range and affordability. The base-level 2020 Chevy Equinox L trim starting MSRP is just $23,800. The base Honda CR-V LX comes in at a higher $25,050 MSRP. Of course, you can save even more on your new SUV when you take advantage of the new vehicle specials available at Rick Hendrick Chevrolet.
Chevy Equinox vs. Honda CR-V: The Mechanical Nitty-Gritty
The Chevrolet Equinox outpaces the Honda CR-V when it comes to torque. Compare a standard 203 lb-ft from the Equinox with 179 lb-ft from the CR-V. Why should you care about torque? If you do a lot of towing around Mount Pleasant, you want a vehicle that produces a lot of torque. Higher torque results in better towing performance and better handling under a heavy payload because it produces more horsepower at lower speeds. Both the Equinox and CR-V have the same towing capacity of 1,500 pounds, but the Equinox should handle better when towing due its greater torque output.
Chevy Equinox vs. Honda CR-V: The Cool Features
Not only is the Equinox more affordable than the CR-V, but it offers more bang for your buck with a better-equipped standard suite of features! Here are just some of the features you'll find in the Chevrolet Equinox that are either unavailable or cost more money to find in the CR-V:
Keyless Start/Open: Who wouldn't like that kind of convenience? This feature is very popular with North Charleston drivers and is standard for the Equinox, but requires a pricey upgrade to gain access in the CR-V.
Rear Seat Reminder: You'll never have to worry about leaving your most precious cargo behind in the Equinox, as it alerts you if there's a passenger still in the rear seat after you shut and lock the doors.
Teen Driver Technology: Experience the closest thing to peace of mind that's possible for the parent of a teenager with a driver's license. Teen Driver Technology allows you to set audio volume and speed limits, and even offers an available report card to show you all the details of how your teen was driving when you weren't in the vehicle.
Test Drive the Chevrolet Equinox at Rick Hendrick Chevrolet!
Reading about the Chevrolet Equinox is one thing, test driving it is quite another. This is an SUV that needs to be experienced to be believed. We make it easy to get behind the wheel of your next Chevy SUV at Rick Hendrick Chevrolet. You can even apply for financing online and check out Equinox reviews. We're just a short drive away from James Island, so drop by or contact us today! Want to continue your Chevy vs. Honda SUV comparisons? Check out our feature on the Traverse vs. Honda Pilot to explore three-row options!
>More from Rick Hendrick Chevrolet
The first-ever all-electric Chevy Silverado will come out in the Fall of 2023, but we've learned plenty of details about this amazing pickup, and we're eager to share them with you. There are plenty of reasons why North Charleston drivers will want to get behind the wheel of this truck. We're especially impressed by the…

Looking into the 2021 Chevy Tahoe as your North Charleston family's next three-row SUV? The spacious, well-equipped Chevy Tahoe interior makes the new Tahoe an easy choice when you're ready for an upgrade, but before you secure the keys, you'll need to settle on one of six available trim levels! Rick Hendrick Chevrolet is here to help make…

Need a tough new pickup truck that won't break your budget in North Charleston? For budget-oriented pricing that doesn't require any sacrifice in power or performance, there's no better truck lineup than the Chevy Silverado selection at Rick Hendrick Chevrolet. The new Chevy Silverado 1500 starts at a mere $29,300 MSRP, but there are also Silverado HD…